Car Wash. Natures Style Magic (biopower 2010) Minimum Hosing vehicle Spray Wipe wash & sheen protectants – Botanical solutions for detailers, fleet managers, dealerships, car rentals & demanding private users.
Hydro-cellular products. Naturally clean & protect your car.

Now, you can be green and still be clean!
– world's first and ONLY, botanic/organic and water based 'waterless' whole of car and alloy wheels wash.
– world's ONLY, that ALSO cleans your vehicles' leather seats, steering wheel, vinyls, satnav screens, glass, carbon fibre, etc. Used for cleans & sheens on Cars-Boats-Helicopters-Buses-Planes-Motorbikes in daily use, or on those in showrooms or exhibitions !
Want a Sheen on your whole car ? Just wash it with StyleMagic.
Wash car. Dry wash. All natural. reduce car polishing.
A deserving, ETHICAL product that saves labour costs, and also the environment.

Biodegradable to world standards ISO 7827-1994 (AS4351 Part 2)
OECD Ready Biodegradability tests 301 and 301E


Smartwatermark Approved, and at ECO-Buy (ECO-Find).


(GECA)

AussieMade Certification,


sustainablesuppliersNSW, Australia http://www.lgsa-plus.net.au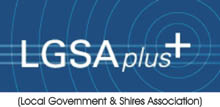 , and greenpeople.org (U.S.A.)
(the inventor cares for cars-he has owned & cared for a total of 46 cars in his lifetime)
Item 1 – Magic Spray & Wipe has the correct natural lubricants mixed with the right amount of treated water so it becomes a Spray n Wipe just like you do with your glass and kitchen surfaces.
Child SAFE, pet SAFE, User safe, observer safe.
EVEN DRINKABLE ? ?
So green, organic and safe, it has earned a lasting reputation of being drinkable ! , as we do really drink it during our washing demonstrations, but we certainly do not sell it as a drink.
THIS MODERN METHOD WILL SPOTLESSLY CLEAN YOUR AVERAGE SIZED CAR IN 16 to 20 MINUTES !! ( with only a jug or bucket of water – see both INSTRUCTIONS )
OFFSETTING YOUR FAMILYS CARBON EMISSIONS STARTS HERE – from your car and your home !!!
You owe yourself, your family and the environment, to use it. From AU $4.90 (per Litre=4 to 8 washes) it is cheaper than your earth damaging car wash concentrate, but with our product you are even further ahead, adding the man hours saved, the water saved and the environment saved, as it is the worlds first and ONLY pH neutral and non petro-chemical car detailing wash product.
Item 2 – Our natures luxury GREEN CLEAN uses less water, and provides a luxurious and gentle wash with a streak free sheen, that only mother nature can provide. The sheen protects the waxes and paint on your possessions. Designed for clinics, surgeries, gyms, and homes. it is antibacterial too. It has a pleasant aroma.
Item 3 – SPARKLE is for Extra Gleam on windows and glass.
Item 4 – Our Best perforated superior IEnka filled chamois at $15 & $20 for the large size-cheapest in Australia.
Wash Refills are available in differing sizes for our Magic No Hosing Spray & Wipe from $4.90 (1 litre=4 to 8 washes) to $13 (1 litre=4 to 8 washes)
Various regions / countries have different sized bottles, check for your nearest stockists. Cairns Head office and other main distributors can supply bulk in 25 litres, 200 litres, pallet of 800 litres to multiples of pallets of 800 litres. GREEN CLEAN and SPARKLE refills in 5 litre to 50 litres, but larger amounts available. please enquire and ask for quotes

Visit our CAIRNS ONLINE STORE to order or look for us in an increasing number of stores.
Spray & Wipe No Hosing Wash
* No Hosing or Detergent required
* No special accessories needed
* Just spray on the dry surface, wipe once or twice with a chamois & the car is clean
* Used on top line Mercedes, Porsches for the last 8 years – great results! Now, the same with all vehicles from Yamahas to BMWs, from waxed to paint protected finishes
PERSONAL BENEFITS
Free time for other pursuits
Less guilt in harming the world
Saved lots of precious water
Breathe safely whilst spraying (you, helpers and onlookers)
Dry Driveway
Can spot wash anywhere (in the garage/camping/long trips/holidays)
Can wash anytime (lunch breaks/before going to early work)
One product for outside AND inside the vehicle
No child or pet harmful products at home
VEHICLE BENEFITS
Natural sheen to paint, steels and alloys
No scratches (powerful lubricants)
No self inflicted rust in electronics
No additional Brake Disc destruction
No water absorption into brake fluids
No watermarks (treated water)
No acids attacking alloy/magnesium wheels
No need for different cleaners for insides of cars
No silicone/petro-chemicals anywhere near vehicles
WORLDS BENEFITS
Absolutely no silicones, acids into drains, then to seas
No atomised silicones, acids into the air
No petroleum dirivities into the drains
No poisonous fumes into the atmosphere
The earth is happy
The seas are happier
The Barrier reef survives
Less energy burnt to re-cycle toxins
Our children would see that we did care
IMAGINE 1400 MILLION CARS WASHED WITHOUT TOXINS ? YES, HOW A CAR IS WASHED MAKES A HUGE COLLECTIVE DIFFERENCE

See the difference – no mess – use it anywhere – No Scratches
LONG TERM – In eight and a half years of continous use, we found that the wax shines lasts longer, less swirl marks, no scratches, much less mechanical & electronic problems, & almost stopping further rusting, if present. Fiurthermore, no cracking of leathers and vinyl fittings in the cars.
REASONS – pH Neutral means no cutting of ANY protective applications everytime you wash. No cutting into your applied waxed paint work. No hosing means no water penetration into wires, hydraulic fluids, and body panels. All vinyl dash, leather seats were not stripped of their protectants. Higher than normal, more powerful than normal, natural lubricants protects the waxes and paintwork, making further car washes EASIER AND EASIER !
WAX TESTS 2006.
Both flat sides of a large Mercedes Sprinter van were triple waxed in 8 separate vertical sections. ( None of the front or back of the vehicle was used as we know of the higher & less measurable wax loss in those areas )
We separately applied Zymol, Maquires, Zaino, Mothers, Turtle wax, Autoglym, Swissol, & Nanowax. This commercial van continued to make its daily runs. Monthly, over 4 months, only the lower half of these sections were Magic washed. 4TH MONTH RESULTS
Immediately after a whole van wet shampoo, using a middle of the range shampoo, the results of the 3 judges were that all the lower panels were smoother & shinier than the tops & that the areas that were solid waxed faired better. This persuasive TACTILE & OPTICAL but unscientific test gives us added confidence in the non abrasive, non cutting & protective properties of our Natures Style Magic Spray & Wipe
The Cairns Online Shop also has our full range of car care products including Water Stain Remover, Leather Care, Vinyl Care (smells like leather), Tyre Dye (3 months black) etc. Other unique car products are being added, plz check. Local warrantee, National Company, International Product.
not hundreds, but thousands of users ! CURRENT COMPANY NEWS
Magic Spray & Wipe Gets Great Review from European Porsche Magazine
Quote from GT magazine ..
new products
WEB WATCHITS MAGIC If you go by the premise that the less time you spend cleaning a car the more time you will have to drive it, then the curiously-named Magic for Cars and Porsches could be for you. Designed in Cairns, Australia, Magic boasts being the worlds first and only ph neutral, non-petroleum waterless spray for vehicle exteriors and interiors. Given that hose pipe bans have already been introduced in some parts of the UK, a waterless car cleaner could be just the job for keeping your Porsche spotless this summer. Working on the premise that water itself doesnt wash cars, but the shampoo that it is mixed with, Magic puts both of these ingredients into one product; simply spray it on to paintwork, wipe with a damp chamois and your car is clean.
Similarly, Magic can be used on wheels, exterior trim and interior. We tested the product on our long-term 944 and were very impressed with the results. If you want a sparkling finish you may still want to add a layer of wax after finishing but for a quick clean Magic worked superbly. Admittedly the companys website and the literature that accompanies Magic lacks the professional touch of its big budget competitors but we say that this innovative product is still well worth a try. One litre of Magic Car Wash costs about AU $12.95, excluding shipping, and is available from www.porscheclubcairns.com/shop etc..etc..30 additional testimonials can be found under testimonials-and yes, you can contact them
Other car magazine write-ups and advertising in BMW & Excellence.
True stories 2 Australian Professional ( & franchised ! ) detailers with between 5 to 6 staff each, were struggling to complete their workloads, let alone increase their business. Without any additional staff, they have almost doubled their business in just 6 months !
I met one of these men and introduced Style Magic No Hosing Spray when they were struggling.
I am really pleased on three accounts; – that I had helped their business and even more importantly, that they were as pleased as I am, to be able to save so much water on top of all the time saved. In particular, they were thankful with regards to Health & Safety for their health, as the spray is absolutely non-toxic.
Their business names and techniques are withheld due to agreements.
If anyone is interested in a beneficial 2 way agreement type of arrangement with us, where certain training on some techniques we have now developed, drop us a line. Suitable to current detailers, and up & coming businesses. No time wasters please.
Carmagic is proudly powered by Tourdex Pty Ltd. Copyright 2007